If you're new to Bold Bouquet, welcome!! You'll start to learn that we love supporting family owned businesses and wineries – I fell in love with wine on the front porch of a winemaker's home winery in Ramona, CA and have had a passion for it ever since. And while we know that purchasing directly from a winery is the best option to support, there are times when you're in a pinch and that's not an option. In honor of National Drink Wine Day, we wanted to highlight a few family-owned wineries that you can find at your local grocery store! 
Wente 
Image Source: www.wentevineyards.com
I am originally from the Bay Area and my family has been there for generations. In fact, my grandma went to high school with Karl Wente, Ernest Wente's son who pioneered the Livermore wine region. Wente Wines are incredible and represent deep roots in California. My mom's favorite wine is their Riva Ranch Chardonnay!


McBride Sisters
Image and Information Source: www.mcbridesisters.com
The McBride Sisters have an incredible story–they are half-sisters who have the same father and grew up across the world from each other, only finding one another in their teens. They are pioneers in wine, shining a light on their heritage through their Black Girl Magic label. If you want to learn more, check out the How I Built This podcast (here) where the sisters outline their story and share their climb to success. 


Cambria Vineyards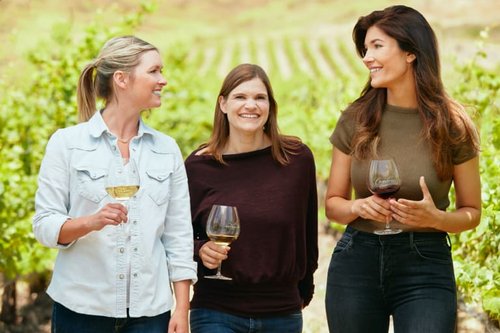 Cambria Vineyards is women owned and women led. The wines come directly from the vineyards of Barbara Banke and Kathrine and Julia Jackson, the women behind the Kendall-Jackson label! As one of the first vineyards planted in Santa Maria Valley, the Cambria label focuses on sustainability and protecting the environment to grow wine for years to come. 


Daou Vineyards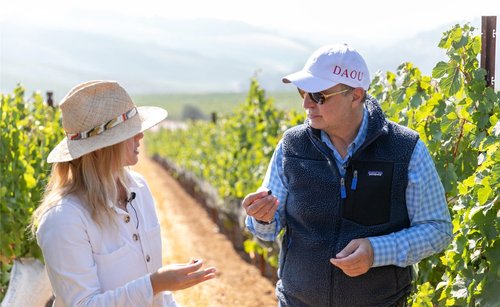 Image and Information Source: www.daouvineyards.com
The Daou brothers, Georges and Daniel, grew up in Lebanon and moved to the United States after escaping to Europe during the Lebanese civil war. They attended UC San Diego and while working on starting a technology company, Daniel began making wine by tending to a 1-acre vineyard of Cabernet Sauvignon in rural San Diego. After selling the company, Daniel and Georges decided to purchase a winery in Paso Robles. When asking his father for advice, he simply said "Go full throttle". Today, the brothers are the proprietors of the winery and are often still found in the vineyards!
Wilson Creek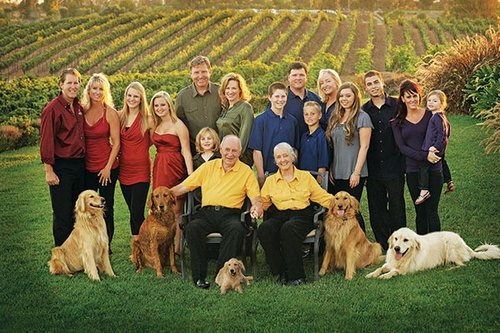 Image and Information Source: www.wilsoncreekwinery.com
A Temecula Valley favorite, Wilson Creek was established in the late 1990s when Gerry and Rosie Wilson and their families sold their homes, quit their jobs and purchased a small winery with no background in wine or the industry as a whole. They opened in 2000 and since then, have become a must-see destination winery with a tasting room, event space, restaurant and more. You can find their unique take on sparkling wine, the Almond Champagne, on most grocery shelves. 
The next time you're in a pinch and want to still support a family chasing their dreams, check out one of these brands and let us know which is your favorite!